Create Content that will
outperform your competitors' content
Write content that will rank high
If you want your pages to rank higher in Google, paraphrasing existing ones is useless.
You need to optimise in relation to what has not yet been written, by digging into the context
InLinks goes beyond analyzing competitor content by drilling deeper into the wider knowledge graph to find important and semantically relevant extra ideas.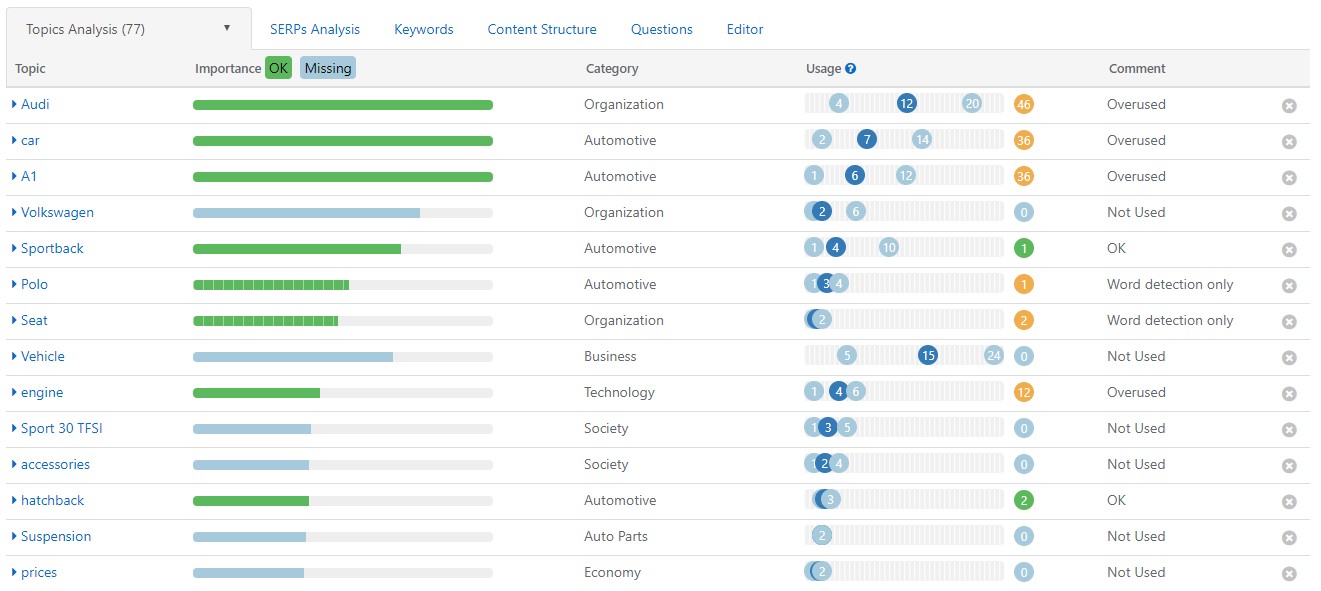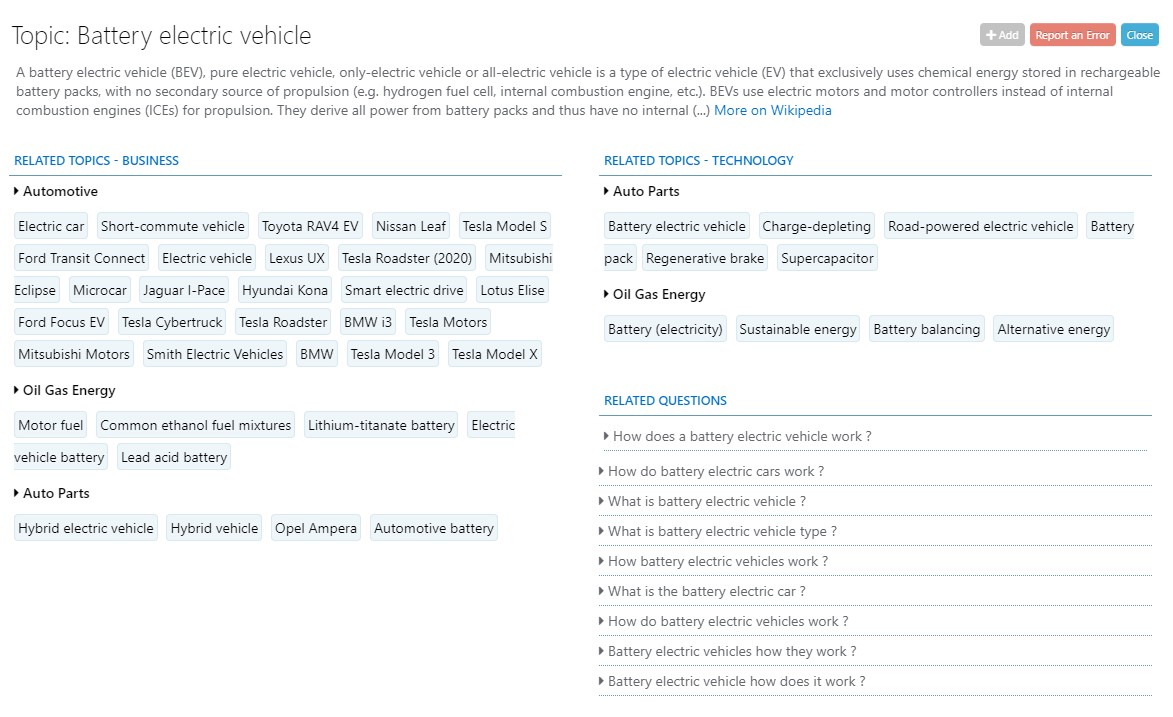 Dive deep into any topic
InLinks provides you with expert level data to build or optimize your content.
For each topic, you'll have access to a wealth of information to help you with your writing:
Definitions
Related (contextual) topics
Questions real people are asking
All topics are listed and grouped by category and industry sector
Get 360° vision for top-ranking pages
Topics that Google understands
Topics that Google missed
Page structure
Topic density
External and internal links
Readability score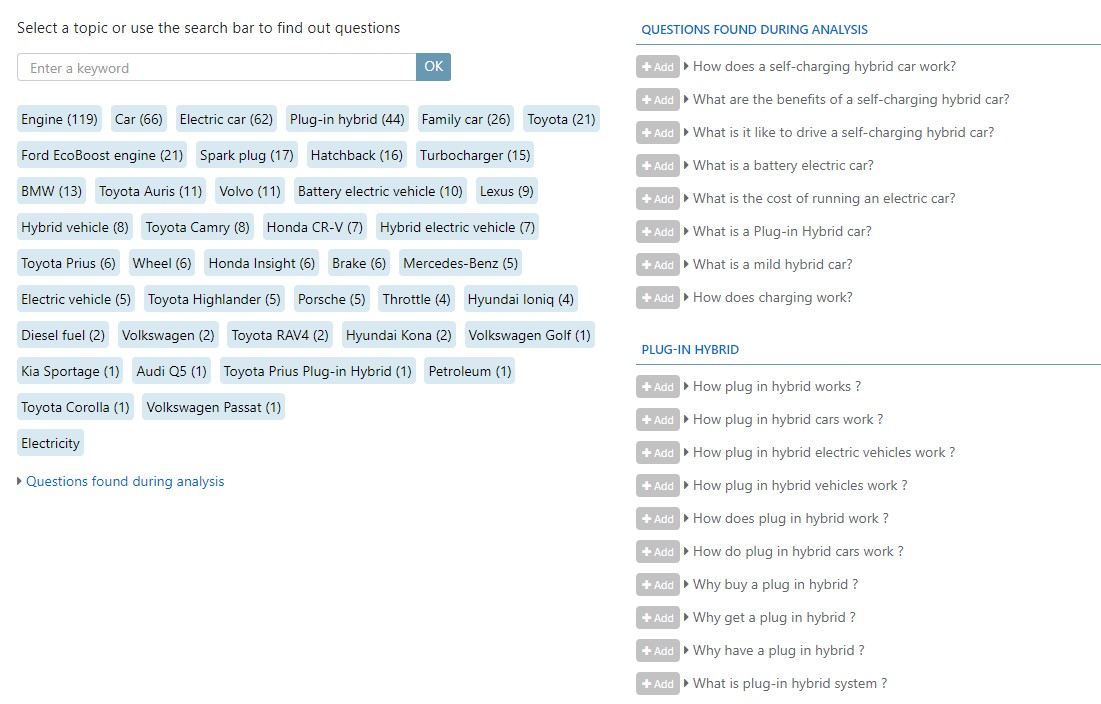 World-class questions finder
You can throw away your current question finder because InLinks will:
Find more questions than other tools
Find the questions people ask instantly
Filter the questions into market segments
Generate questions around any topic
Provide unlimited use and results on all paid account